Horizontal Continuous Vacuum Pan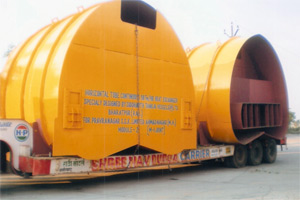 Continuous Pan Horizontal Tube 30T Heat Exchanger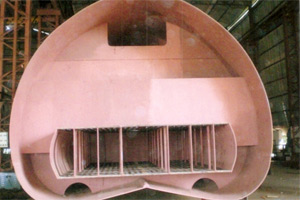 Internal View of Continuous Pan Horizontal Tube 30T Heat Exchanger
Produces effective massecuite circulation.
Provide uniform conditions for crystal growth at any section along the pan.
Generate narrow crystal size distribution.
Minimize the number of control instruments.
Provide easy access to Calandria for maintenance.
Simplify valving and feed pipe work.
Augment production capacity by the addition of an extra module.
Design Features
Horizontal pan layout comprising well-mixed cells.
Carefully designed massecuite flow path to avoid flow restrictions.
Small number of cells of optimal individual cell volumes.
Separate modules with Calandria in each module.
Low massecuite boiling head.
Optional mechanically stirred modules.
Horizontal Continuous Vacuum Pan supplied to the following clients :
Client Name : M/s Padamashri Dr. Vitthalrao Vikhe Patil Sahakari Sakhar Karkhana ltd., Pravaranagar (Maharashtra)
Equipments : Continuous Pan 30 T/Hr. - 1 no.
Year : 2008-09
Status :Under Development Process